BMW's Flagship 7 Series Sedan is Only Getting Better with Age
Like a fine wine, or a whisky still in its cask, the BMW 7 Series is only improving with age, coming more and more into its own and perfecting every minor detail. And, like a well-aged wine, there is no substitute for it; as the brand's flagship full-size luxury sedan, this model is unparalleled by its competitors in performance, design, styling, comfort, speed, and intelligence. The 2019 7 Series expands on and retunes its powertrain selection to provide an even more exceptional line for Pleasanton drivers. For 2019, trim levels include the BMW 740i, 740e iPerformance, 750i, and the M760i.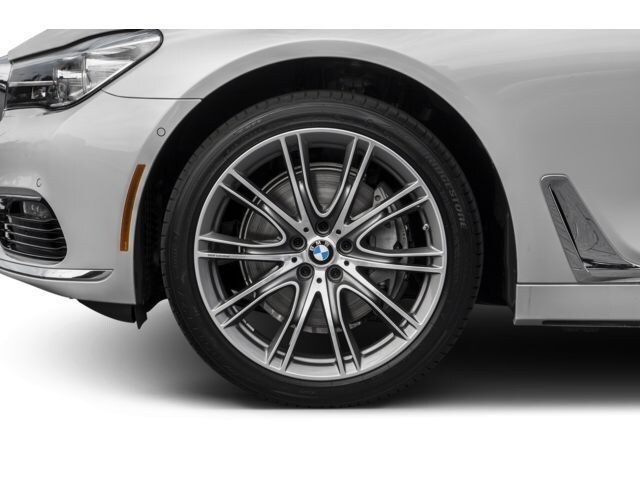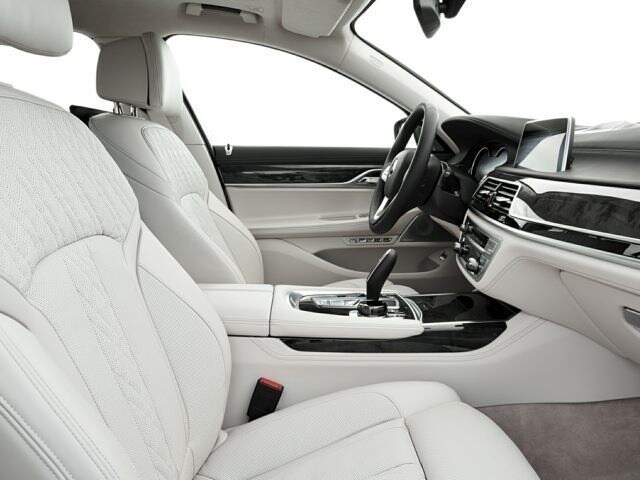 Want for Nothing Inside the BMW 7 Series
Loaded with signature features and creature comforts like multi-stage climate-controlled (heated, cooled, and everything in-between) massaging seats and a 16-speaker Bowers & Wilkins surround sound, it's not hard to see that the cabin of the 2019 7 Series was designed to please. You even have power over the lighting inside of the vehicle, through an Ambient Lighting system below and a Panoramic Sky Lounge color show above, where thousands of miniscule etches in the glass can display the hues you choose. Rear passengers are treated equally as well as their front-passenger counterparts, enjoying power-adjustable seats, dual-zone climate control (for a total four-zone interior control), and even a convenient and stylish removable 7.0-inch tablet, available through the Rear Seat Entertainment Professional package, to control select features.
An Iconic, Sleek Style
If you had to sum up the exterior of the BMW 7 Series in one word, what would it be? Indulgent? Iconic? Elegant? A dream? Whatever you choose, you're right. The style of the newest 7 Series is a vision in sheet-metal, with striking character lines and a confident, aggressive front fascia. It's hard not to fall in love at first sight. Hidden subtly behind the classic BMW kidney grilles are innovative shutters that automatically open or close to regulate the flow of air: open to allow more air intake for great engine cooling capabilities, or closed to mitigate resistance. This is a large luxury sedan that's just as smart as it looks.
Performance in Four Flavors
The 2019 BMW 7 Series line is of the most versatile when it comes to power options; and, xDrive AWD is available, or standard, on all models. A 320-horsepower 3.0-liter inline six-cylinder engine is  standard on the BMW 740i model, a hearty welcome into superior luxury performance. A 322-horsepower turbocharged 2.0-liter four-cylinder hybrid-electric powertrain comes standard on the BMW 740e iPerformance model, perfect for the California commuter who wants the best of both worlds. A 445-horsepower turbocharged 4.4-liter V8 engine is offered as standard on the 750i model, with a 601-horsepower 6.6-liter turbocharged V12 engine coming standard on the impressive M760i model, to offer a wildly powerful new flavor to Pleasanton drivers who yearn for more than just the average everyday commute when they get behind the wheel.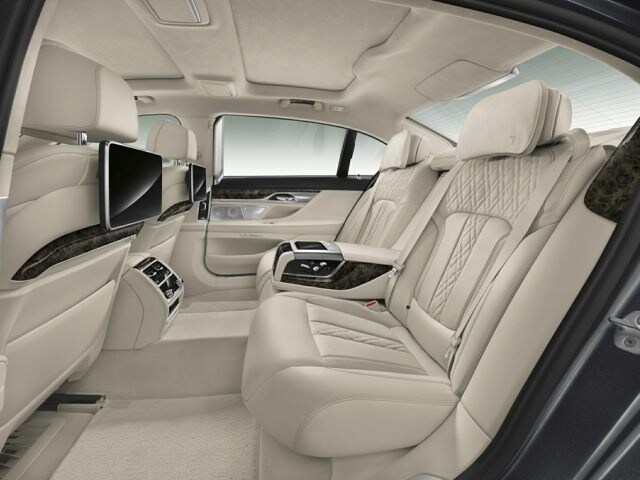 Top-of-the-Line Technology
This is an extremely smart new sedan, packed with intelligent tech from front to rear. The new 2019 BMW 7 Series offers an iDrive System that runs on a massive, raised 10.2-inch touch-responsive infotainment screen. Along with screen controls, and controls located on the steering wheel, the 7 Series also uses "Gesture Control", which actually senses and interprets your hand gestures to adjust volume and more. Tech goes beyond comfort and convenience, though--the 2019 BMW 7 Series offers an amazing new Active Protection System, that activates in the moment before a collision to increase tension in the seatbelts, close the side windows, close the sunroof, and even continue to apply brakes after a collision to prevent any additional damage from movement.