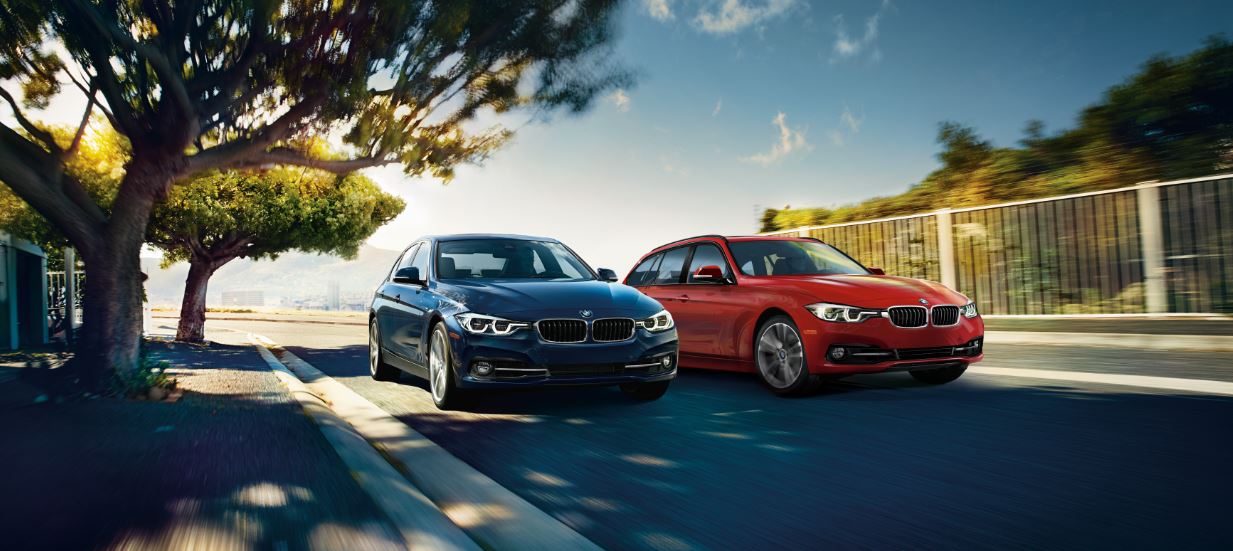 The Iconic BMW 3 Series in Pleasanton Enjoys a Strong Legacy of Style and Performance
Four decades of BMW. Four decades of tweaking, fine-tuning, test-driving and re-testing, enhancing and boosting and building. Four decades have gone into the making of the new BMW 3 Series, and this unique compact has been able to stay true to its soul, while continually improving in almost every aspect.
If you're looking for the best compact luxury cars in Pleasanton, Hayward, San Ramon, Livermore, and Danville, the BMW 3 Series models should be the first place you start.
Explore 3 Series model research and information here to learn a bit more about the current lineup of sedans, wagons, and grand tourers. Put one to the test when you visit East Bay BMW in Pleasanton and get a feel for BMW heritage in its finest form.
BMW 3 Series Configurations and Model Trims
The versatile BMW 3 Series lineup optimizes selection to give you exactly what you need for your daily driving--from affordable premium sedans to top-of-the-line luxury wagons with xDrive all-wheel-drive capabilities. You can find your perfect fit here; or, let the team at East Bay BMW help match you with the right fit for your needs.
BMW 3 Series Sedan Models
The true spirit of the 3 Series lineup, the four-door luxury sedan is a true icon of where the premium car market has come from and where it's going. Comfort, performance, and power in perfect harmony.
BMW 320i
BMW 320i xDrive
BMW 328d
BMW 328d xDrive
BMW 330i
BMW 330i xDrive
BMW 330e iPerformance
BMW 340i
BMW 340i xDrive
BMW 3 Series Sports Wagon Models
For the driver who needs to do more, the 3 Series Sports Wagon provides 27.5 cubic feet of cargo space behind the rear seats, and 53 cubic feet of storage area with rear seats folded; it's the ideal fit for California drivers who want sport performance but who aren't ready to sacrifice ultra-versatility.
BMW 330i xDrive
BMW 328d xDrive
BMW 3 Series Gran Turismo Models
For the love of the drive: the BMW 3 Series Gran Turismo was built for those who have a true passion for driving and for adventures on the road. It's exceptionally comfortable, thrilling to drive, and surprisingly flexible with a spacious interior.
BMW 330i xDrive
BMW 340i xDrive
Shop All BMW 3 Series Inventory in Pleasanton, CA
Research a Different BMW Model: